Emerald Pet Merchandising


STORE USE SAMPLE JAR FOR DOGS THAT ENJOY A GOOD VISIT


Little Duckies treats are the perfect sample for handing out to those special visitors that like to bring their owners in store with them. Little Duckies combine real US farm-raised duck with real fruits and vegetables into a crunchy meat treat that dog's are crazy about. Little Duckies are grain free, gluten free, dairy free, soy free, and sugar free. They are the perfect in store treat that you can sample out with confidence. The acrylic airtight canister is available to pet specialty retailers that carry our four delicious Little Duckies recipes in store. Simply submit your request at the bottom of the page in the "contact us" section and we will contact you to setup the shipment.
Great for dogs with common food allergies
Limited ingredient, all natural formulas
Baked, highly palatable crunchy treats
Impact resistant acrylic jar with airtight lid
No artificial ingredients, colors or flavors. Naturally preserved
FOUR PREMIUM TREAT RECIPES
Duck and Blueberry, rich in antioxidants
Duck and Pumpkin, helps aid digestion
Duck and Sweet Potato, rich in Vitamin C
Duck and Cranberry, supports UT health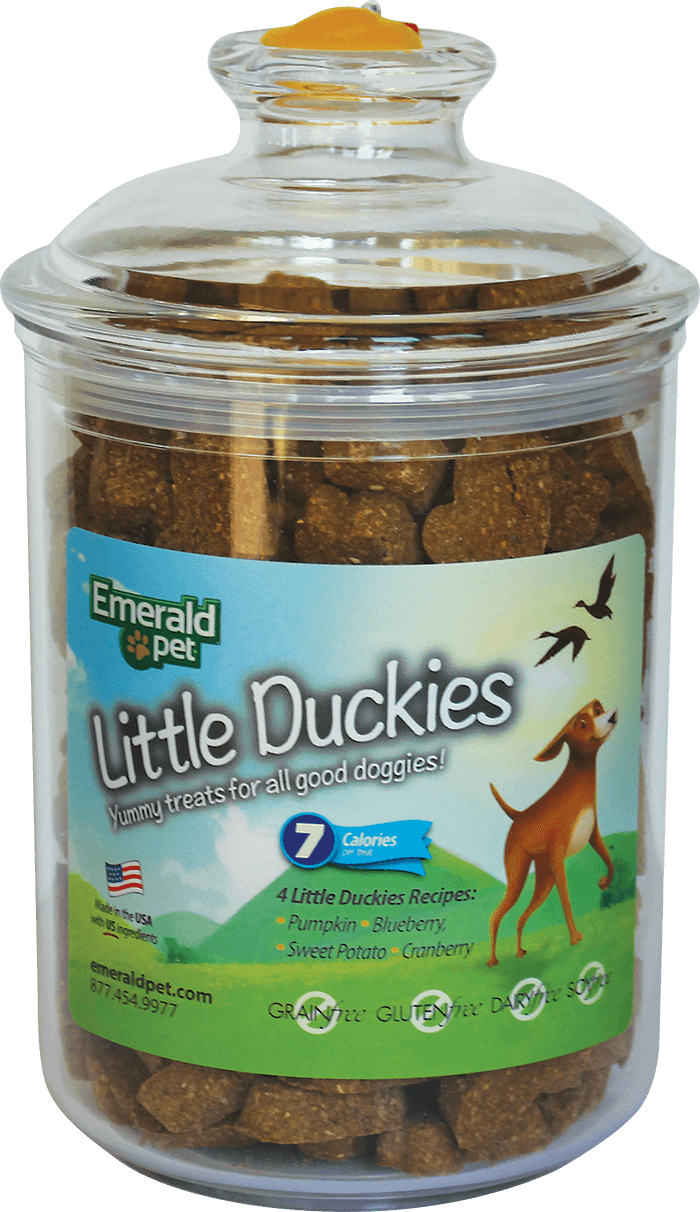 ©2020 Emerald Pet. All rights reserved.