Emerald Pet Merchandising

Counter & Floor Standing
Display Rack
Maximize Your Merchandising Space
A great way to display Twizzies all natural chews! The easy to assemble merchandising racks produce exceptional profits in a minimal footprint. Each rack is made in the USA with a powder coated finish that holds up to everyday use. Our original 3 tier display rack includes a heavy duty header sign and requires no tools for assembly. The single tier rack is perfect for creating a countertop display. Sides of the 3 tier rack accommodate standard pegs to maximize your Emerald Pet merchandising space.
Combine our Twizzies display with our Snug n' Tug characters to build an eye catching display!
Twizzies Single Tier Display
Counter Rack:
Item 00463-TRS
Dimensions: 22.5″ W x 13.5″ D x 12.75″ H
Twizzies Three Tier Floor Display Rack:
Item 00464-TRH
Dimensions: 22.5″ W x 13.5″ D x 46″ H
Twizzies Multi-Pack Rack Add On
(remove top shelf of rack 00464-TRH
to add rack 00469-TRM. No tools required).
Items 00464-TRH and 00469-TRM
Dimensions: 22.5″ W x 13.5″ D x 58″ H

Easy-to-assemble powder-coated metal rack
Accommodates 3 (Size 6) or 3 (Size 9) displays per shelf
Two racks combine for merchandising Twizzies sticks and Multi-Packs
Sides fit standard pegs for additional merchandising opportunities
Free with minimum Twizzies purchase through your preferred distributor
Even our racks are made in the USA!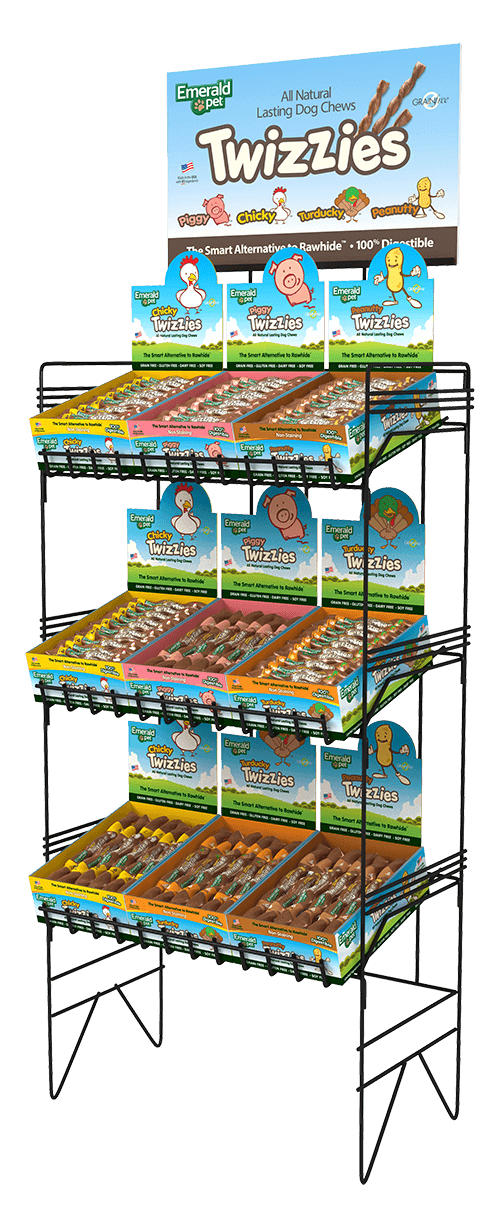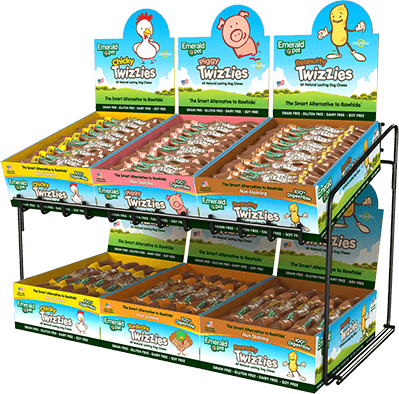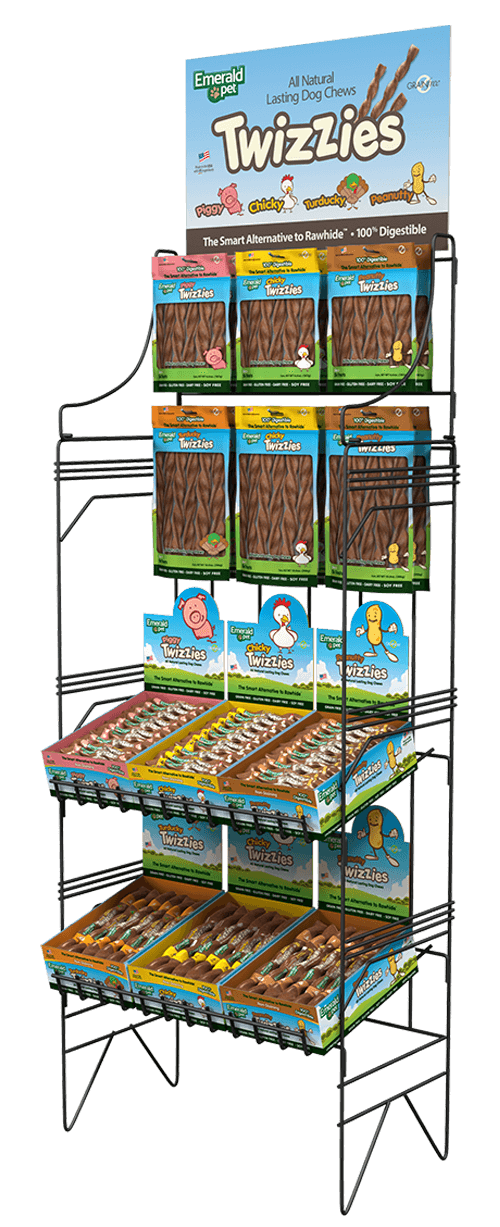 ©2020 Emerald Pet. All rights reserved.